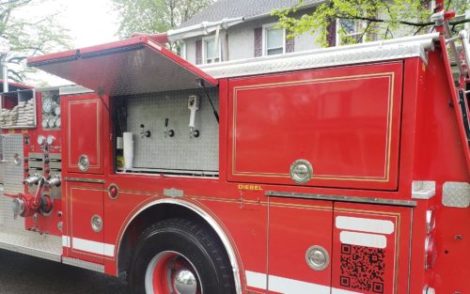 There's a new fire truck in southwest Michigan, but the only thing it will be extinguishing is thirst.
After customizing a retired 1985 Pirsch Pumper Fire Truck, longtime area firefighter Steve Torres and his paramedic wife Amy are now looking to be the first responders for party needs across Michiana. Serving just about anything that can be put into a keg, the Bainbridge Township couple has open a new business called Turnout Taps, and are ready to take "The Parched Pumper" to events across the region.
"I'd seen similar projects across southwest Michigan," Steve said. "I just thought that being a firefighter for 30 years, it would be great to have a fire truck to be able to do the same thing."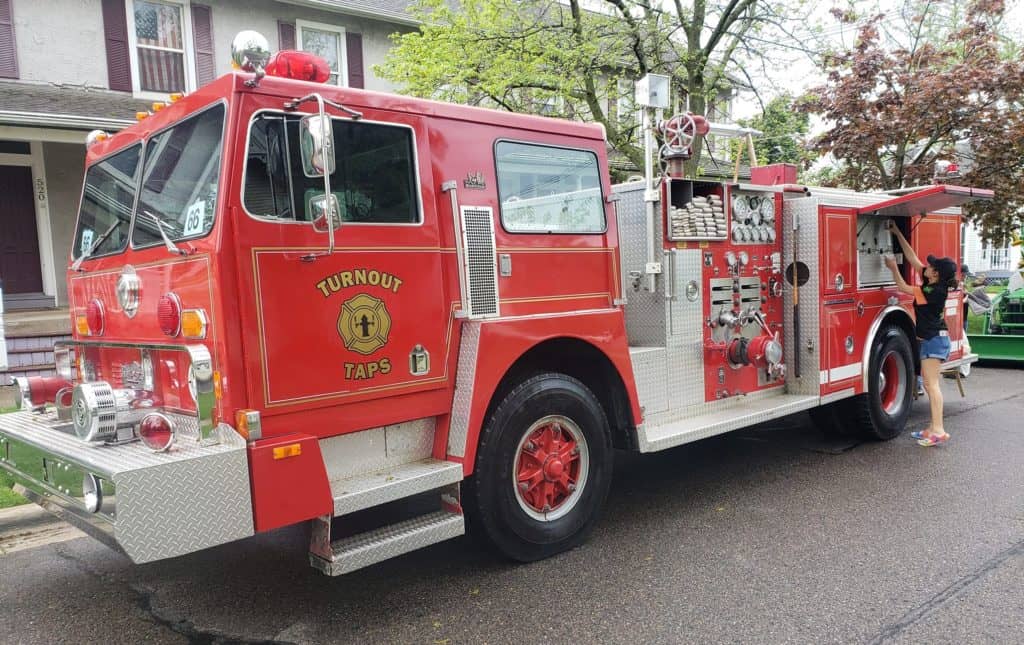 The Parched Pumper is outfitted with a custom designed cooler that can hold a minimum of three half barrel kegs with additional cooler space, all kept at a 38-40 degrees, according to the Turnout Taps website. Steve said no liquor license will be required as part of the truck rental, and it will function just like any other beer keg at a party.
"It doesn't even have to be alcohol," Steve added. "We just had a family get-together for mother's day and served root beer floats. … All we're doing is renting out a fancy tap device. Graduation parties, get togethers, weddings, anything along those lines."
The Parched Pumper's first public event was this year's Blossomtime Grand Floral Parade, where the truck served free cups of root beer prior to carrying the Robotarians robotics team along the parade route.
Look Ahead
Another feature of the truck its capability of carrying a casket for a potential firefighter funeral.
"Something I've noticed over the last few years is fire trucks that are built nowadays are really tall," Steve said. "I've unfortunately had a firefighter funeral that I was a part of a number of years ago, and it was a struggle for us to lift the casket up onto onto our own fire truck. The floor bed of this truck is a lot easier to put a casket into. So, that is something that we are going to offer, more than likely for free to firefighters or retired firefighters and departments that don't have trucks that its feasible to put a casket on."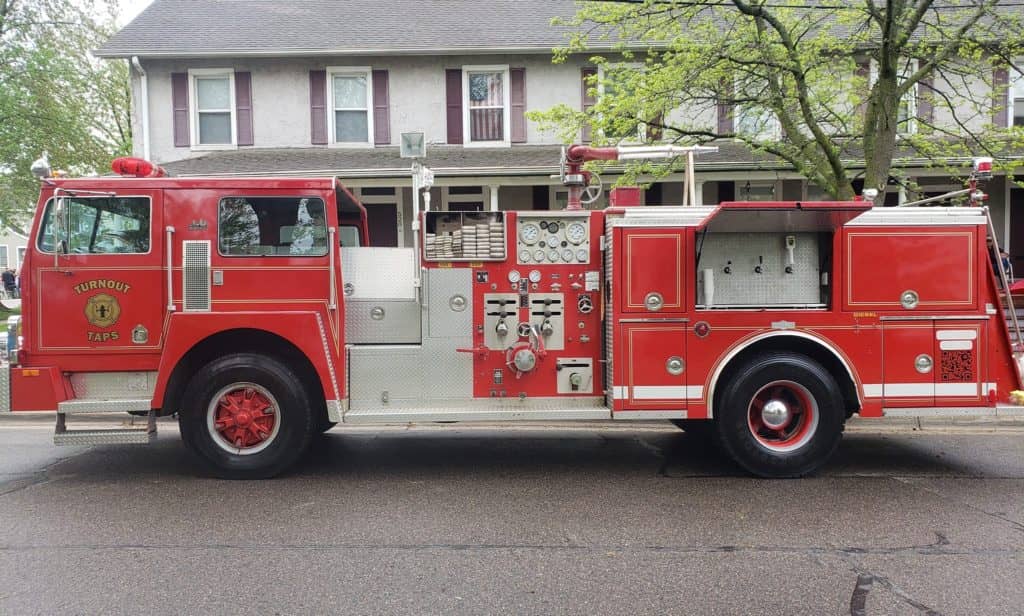 In addition to the "Parched Pumper," Turnout Taps has purchased a second truck, a 1980 American Lafrance Telesquirt called "Squirt." Steve said Squirt is still in the design phase, as they are still trying to figure out where the cooler will go, how big of a system it can hold and other details before it becomes operational.
Steve has been a firefighter paramedic since 1992, and said he currently works for the Sister Lakes Fire Department and Edwardsburg Ambulance. Amy was a paramedic for about 15 years, and now is a stay-at-home mom and will help to run the Turnout Taps business.
To see the latest updates on Turnout Taps, visit their Facebook page. For more information on how to book a reservation, visit turnouttaps.com.
Comments