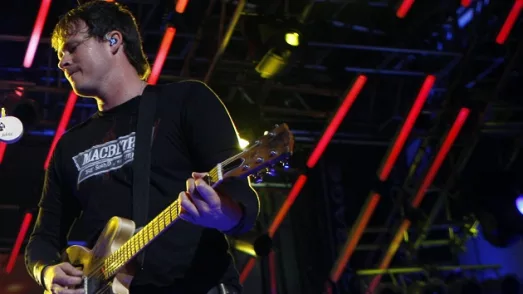 Tom DeLonge has shared a new trailer for his new movie Monsters of California, which marks the Blink-182 guitarist's directorial debut.
The clip, streaming now on YouTube, teases the sci-fi adventures of the film, which follows a group of high school friends who uncover a paranormal conspiracy. Naturally, it's soundtracked by the Blink-182 song "Aliens Exist."
Monsters of California will premiere October 6 in theaters and on-demand. Its cast includes Tony-nominee Richard Kind and Starship Troopers actor Casper Van Dien.
DeLonge is currently on tour in Europe with Blink, with whom he reunited in 2022. The trio has also been teasing new music, their first with DeLonge back in the band in over 10 years.
Copyright © 2023, ABC Audio. All rights reserved.