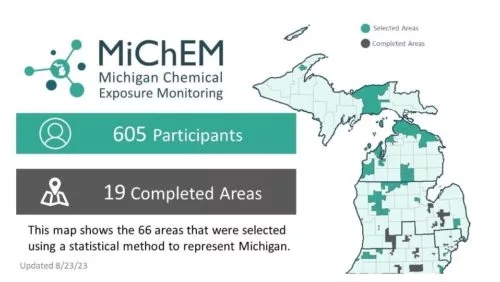 Residents of Bangor, Hartford, Watervliet, and nearby townships are being invited to take part in a new state study into chemical contamination.
The Michigan Department of Health and Human Services says the Michigan Chemical Exposure Monitoring project aims to gather data on the amount of certain chemicals in the blood and urine of Michiganders, including lead, mercury and PFAS. It's selected random areas of the state to take part, and Van Buren County is on the list.
Residents in the areas of Bangor, Hartford, and Watervliet will receive invitations in the next few weeks.
Any adult who receives an invitation in the mail from MDHHS to participate in the MiChEM project should follow the steps in their invitation to sign up. People who are selected to participate will be given a survey and asked to provide blood and urine samples. They'll then receive their results along with a $65 gift card.