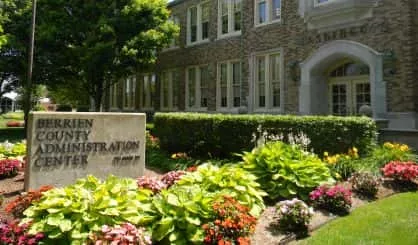 Berrien County officials will meet this month with township leaders and representatives of Midwest Energy and Communications to ensure everyone's up to speed on MEC's broadband expansion plans.
Speaking to colleagues Thursday, Berrien County Commissioner Teri Freehling said the county's broadband committee, BC Bit, finalized the meeting date this week.
"A meeting with township supervisors who leant their support, both with a formal resolution or a letter of support plus a contribution from some of their own funds, whether it be ARPA or other areas in their townships or municipalities," Freehling said. "We are going to be holding that meeting to discuss these subgrant agreements for MEC with those townships."
MEC has received a more than $20 million grant to install high-speed internet in areas that are currently unserved all around Berrien County. The company had Berrien County and township support as it sought the funds, and its work will start next year.
Berrien County Administrator Brian Dissette said the November 28 meeting will help all the township officials understand what to expect. Each supervisor will get to speak one on one with MEC representatives.