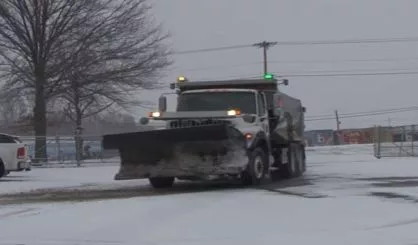 The Michigan Department of Transportation is testing a pilot program this year to have high school students paint the blades of snowplows.
MDOT spokesperson Jocelyn Garza tells us Paint the Plow encourages young people to develop safety messages and art work for the plows.
"It's an opportunity for them to develop a safety message, work together collaboratively with their classmates to complete this design, and then it adds an additional messaging factor out in the community as well."
Paint the Plow is being tested at one high school in Clinton County this year, but they plan to expand it.
"We'd like to make it available across the entire state. What people will see over the course of the winter, we'll continue shoring up all of the guidelines to make sure the process is really smooth for any schools that want to participate next year, and then we'll have a web access form."
Garza says southwest Michigan students should have their chance to paint plows in time for next winter.
MDOT operates around 330 snowplows and contracts with 63 counties to maintain state highways each winter. The Paint the Plow program will involve MDOT plows, but the agency will also work with county road commissions and departments.