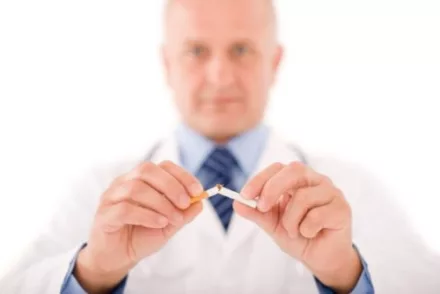 This month marks the 20th anniversary of the Michigan Tobacco Quitlink.
Formerly known as the Quitline, the service helps people quit smoking by connecting them with counselors. Michigan Department of Health and Human Services public health consultant Karen Brown tells us anyone can call at any time and reach services to help them kick the habit.
"One of the most important things in any modality that they go through, whether it's on the phone or online, is really looking at what the caller wants to gain from the service, what their past tobacco use looks like, what tobacco they're using," Brown said.
As of 2019, more than 140,000 people have used the Quitline. Brown says considering how difficult it is to quit tobacco, the service has made a big difference.
"We average about 5,000 calls per year, and out of that, about 40 to 50% of the people who call us decide that they want to enroll. Our quit rates — I also call them abstinence rates — are running around the high 20s to low 30%."
The Quitlink started as the Quitline in 2003 thanks to a federal grant. Brown says they changed the name of it this year because they've found many people no longer want to speak to someone on the phone. So, the service has been updated with text and other options.
You can find it at Michigan.gov/Quitlink, or by calling 800-QUIT-NOW.