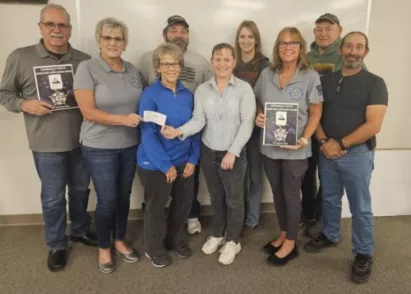 The Berrien County Sheriff's Department Mounted Division has received a donation from the Fraternal Order of Police Blossomland Lodge.
The Berrien County Mounted Division is an all-volunteer unit of the sheriff's office that consists of sworn deputies on horseback. You'll often see them at community events and they assist in search and rescues.
The Fraternal Order of Police this month presented the division with a $2,000 check, which comes out of its latest fundraising efforts. The FOP has also made a donation to the Berrien County Law Enforcement Memorial Monument Fund.
The sheriff's department thanks the FOP for its support.