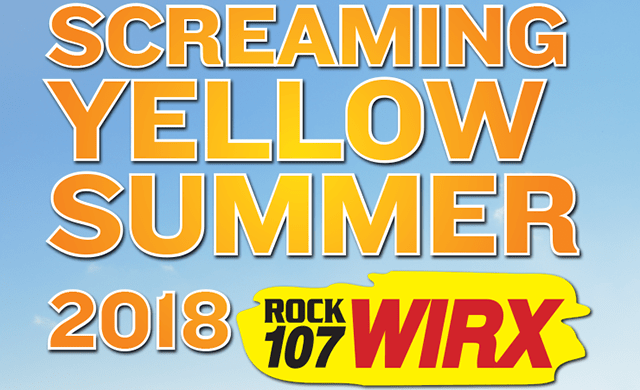 ROCK 107 WIRX presents our 2018 edition of the SCREAMIN' YELLOW SUMMER! And this year, we're going HOG WILD on a brand new HARLEY-DAVIDSON Street Rod 750A in VIVID BLACK!
Now through September 1st, join us at a 107-minute LIVE BROADCAST. The absolute ONLY way to qualify to win the Harley is during the broadcasts!
Watch for it on a  trailer!
Brought to you this summer by:






---
HERE ARE YOUR NEXT CHANCES TO QUALIFY! CLICK ON A BROADCAST FOR MORE INFO…
---
WIRX Screamin' Yellow Summer 2018 Contest Rules. ...Read Full Story