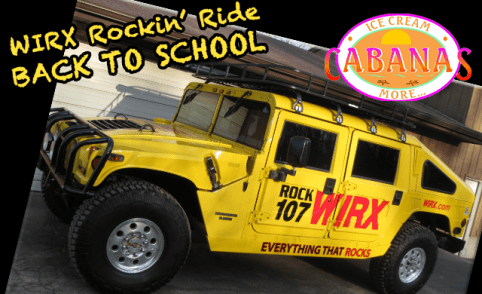 The scariest three words to any student?
"BACK TO SCHOOL"
Rock 107 is bringing in the new school year the cool way with the WIRX Rockin' Ride Back to School in the Screaming Yellow Hummer, sponsored by Cabana's Ice Cream and More!
Your kid could be headed to school on their first day or a day of their choosing in the SCREAMIN' YELLOW HUMMER!!!
Below, tell us why you or your child should be chosen to ride in the Hummer! One entry per parent/household. Must be 18 to enter, and the parent of a student in Berrien, Cass or Van Buren counties in Michigan. Contest runs NOW through August 28th. Listen to the Plan B Morning Show on Friday, August 30th to see if your kid wins!