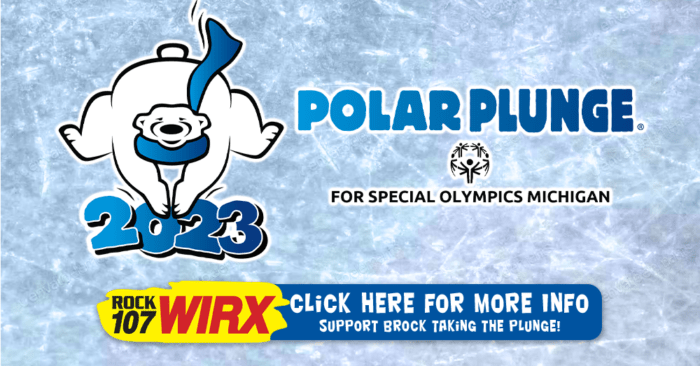 We're freezin' for a reason!
We're jumping in a pool of water, smack dab in the middle of winter for Special Olympics Michigan. Brock Havens and Jonny Reinhardt will be emceeing with additional friends from Mid-West Family and jumping as well!
Where: Watermark Brewing – Downtown Stevensville (5781 Saint Joseph Avenue, Stevensville, MI)
When: Saturday, Feb. 4th
Time: Check-In starts at 10a, Plunging starts at Noon!
After the plunge, there will be music and awards for the post-plunge "Splash-Bash" at Watermark Brewing!