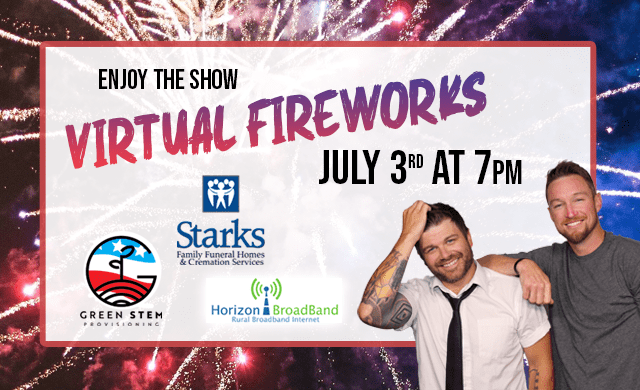 ROCK 107 WIRX presents:
VIRTUAL FIREWORKS SHOW!
Friday, JULY 3rd at 7 pm
For over the past two decades, Mid-West Family has been a huge part of the fireworks that light up over Lake Michigan. This year, since area fireworks shows have been cancelled, we're bringing the show to you VIRTUALLY with commentary from Brock & Hunter on ROCK 107 WIRX.
The Fireworks premiere will be on Facebook, Instagram, and right here on this page! Easily streamed on devices and televisions for family viewing safely at home all Independence weekend long!
If you can't see the video Friday July 3 at 7pm, be sure you disable any ad blocking software.
Brought to you by: