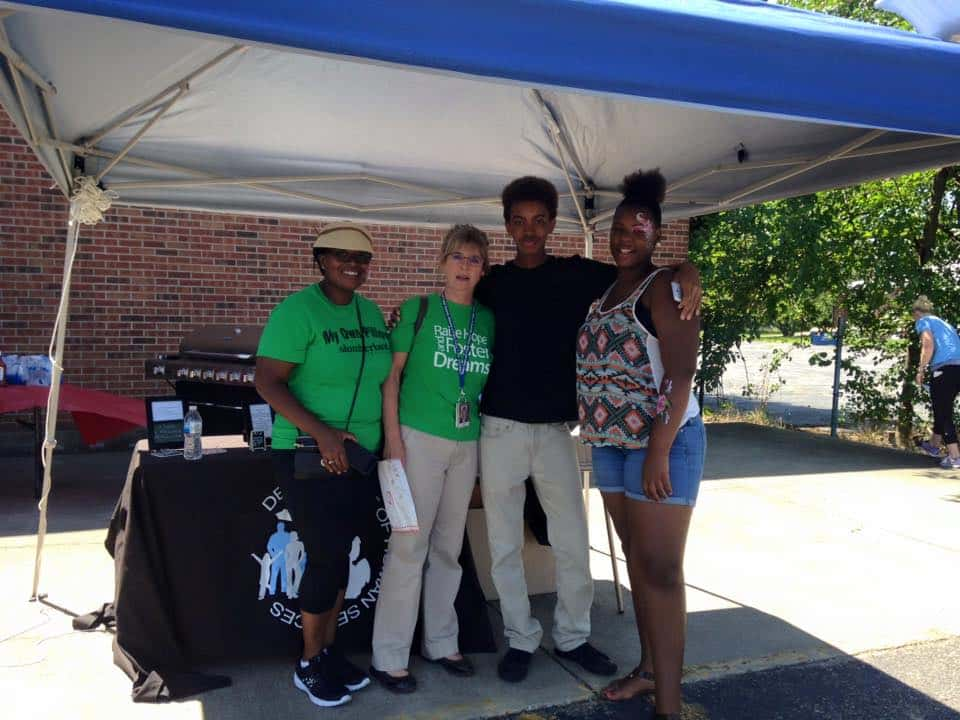 Tuesday, August 2nd, ROCK 107 WIRX's Rock Alliance and Slumberland Furniture presented CHRISTMAS IN AUGUST, a chance to help the Foster Care Program of Berrien County give children a great Christmas.
Hundreds of people came out to enjoy the bounce houses, food, ice cream, face painting, dunk tank, dancing/crafts, police cars, fire trucks and more!
ROCK 107 WIRX's Brock & Hunter broadcasted live from the Screamin' Yellow Hummer all afternoon, inviting people to come out and donate $30. That $30 gift then will be matched by Operation Good Cheer, who will leverage that gift into $150 per foster child for Christmas this year!
More than 30 sets of $30 donations came, totaling over $4500 in matched dollars for Foster kids in Berrien County! And more is pouring in still. One child, Olivia, donated $400 to the cause. She recently asked for donations in lieu of birthday gifts, and gave the cash to this great event. People even stopped by to donate loose change, cash and real presents, too! Our sponsors stopped by to donate their time, money, gifts, food and prizes as well.
If you weren't able to attend the event, you can still help the program before Christmas this year. Just call Heather at the Dept of Health & Human Services Foster Program of Berrien County, at 269-934-2272 or email hoffmanh@michigan.gov.
Watch Brock get DUNKED in the Dunk Tank!
Thank you to our sponsors, Slumberland Furniture, Vertical Edge Entertainment, Taylor Rental, Martin's Supermarkets, Renaissance Athletic Club, Funny Faces Face Painting, Pepsi, Lakeland Care Network, Cabana's Ice Cream & More, United Federal Credit Union, and ROCK 107 WIRX!