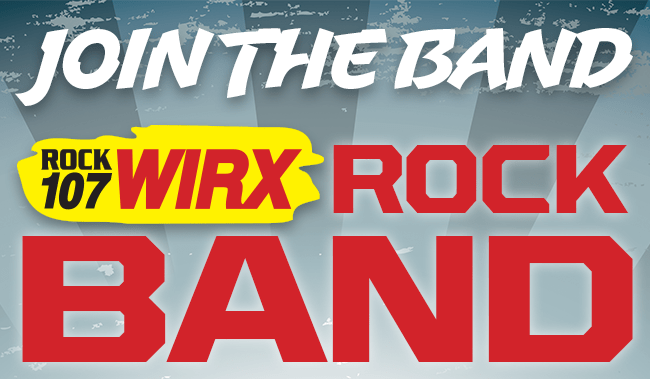 HEY, ROCK 107 WIRX KNOWS THAT YOU, LIKE US, LIKELY GREW UP WANTING TO BE PART OF A ROCK BAND. WELL, NOW YOU CAN!
THE WIRX ROCK BAND IS OUR BRAND NEW WAY TO KEEP UP TO DATE WITH ROCK 107. JUST JOIN THE BAND! WE'LL SEND YOU EXCLUSIVE CONTENT, INTERVIEWS, VIDEOS, FUN STUFF FROM THE PLAN B MORNING SHOW, DETAILS ON CONCERTS AND TICKETS, FREE STUFF TO WIN, AND COMMUNITY INFO. THE BEST PART IS… IT'S FREE. ALL WE NEED IS YOUR EMAIL. AND WE PROMISE NEVER TO SELL IT TO SOMEONE. WE JUST WANT TO KEEP YOU CONNECTED TO ROCK 107!
SIGN UP BELOW AND OPT-OUT ANYTIME!