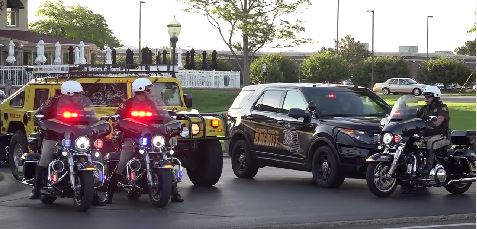 The WIRX Rock Alliance 3-Day Ride took off from the Holiday Inn Express in St. Joseph on Thursday morning. 16 bikes joined us on this year's 2016 trip, which benefits the Bohn-Stewart Education Fund.
You can still donate to the cause, even if you weren't able to attend the ride. Join the riders as they return to Coach's Bar & Grill in Stevensville on Saturday (September 17) around 2pm to welcome them home!
This year's ride is brought to you by Haven Heating & Air Conditioning, Holiday Inn Express of St. Joe, Elkhart Indian Motorcycle, Xtreme Wireless, Conybeare Law Office, Dr. Hastings at the St. Joseph Vein Center, and the Berrien County Riders.