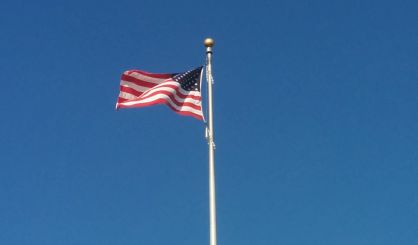 Set for this Memorial Day in South Haven will be a roll call of all the American soldiers who lost their lives in Iraq and Afghanistan. Vietnam-era veteran Major Craig Massey of the U.S. Army will spend about three hours reading more than 3,400 names in front of the South Haven City Hall flagpole on Phoenix Street starting at noon May 28. Massey tells us he's previously read the names of soldiers who died in Afghanistan, and this year, they've added to the program.
"Because my son served in Iraq a couple of times, I thought we'd do it a little different this year, and read a longer list of names," Massey said.
Massey will be joined by fellow veteran Paul Hogan of the U.S. Navy. Hogan will hand out information to those who come by to listen. The event will also include a playing of the national anthem and a raising of the U.S. flag. Everyone is welcome to stop by and pay tribute to the military personnel who are being honored.