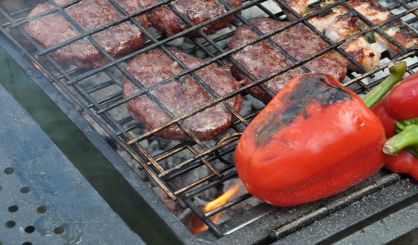 Memorial Day is Monday, meaning the summer grill season is here, and food experts are reminding everyone of some basic safety tips for their cookouts. USDA Food Specialist Archie Magoulas tells WSJM News foods should not be left out for more than an hour or so.
"If it's not cooking and you've got a lot of food and you're not going to eat all of it but you want to keep serving, keep them hot in the grill or in the oven at 140 or above," Magoulas said. "That's 140 Fahrenheit."
Magoulas advises using a meat thermometer when grilling to make sure red meat is at least at 145 degrees and poultry is at 165 degrees. Also, keep meats separated on separate plates. He notes 128,000 people are hospitalized each year due to food poisoning. 3,000 of them die.