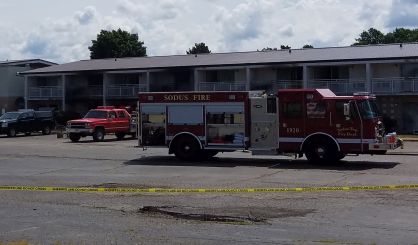 Six members of one family have been killed in an overnight fire at the Cosmo Extended Living Hotel in Sodus Township. The fire started just before 2 a.m. Saturday, firefighters and other first responders immediately began to evacuate the building when they arrived to see it filled with fire and smoke. The Berrien County Sheriff's Department estimates 90% of the rooms had fire, smoke, or water damage. The cause of the fire hasn't been determined. The sheriff's department has identified the victims as:
Kiarre Samuel, age 26
Marquise Thompson, age 10
Gerome Randolph, age 7
Samuel Curtis, age 5
Savod Curtis, age 4
Avery Curtis, age 2
Four other people and four first responders were treated at Lakeland Hospital in St. Joseph for smoke inhalation.