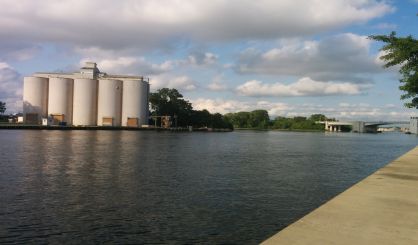 The Michigan Department of Natural Resources has stocked lakes and rivers around the state with more than 21 million fish so far this year. The DNR's Elyse Walter tells WSJM News the fish stocking program goes back well over 100 years with the oldest hatchery dating back to 1901. They breed fish and pump them into waters all over.
"We have fantastic fishing in the state, and I think our stocking efforts are just icing on the cake." Walter said.
Walter tells us among the hatcheries supplying fish around Michigan is the Wolf Lake State Fish Hatchery near Mattawan, which stocked more than 1.1 million fish this year.
"Fish from Wolf Lake might get loaded on to a truck and then make a trip over the Mackinac Bridge to get stocked somewhere in the Upper Peninsula," Walter said.
Walter tells us DNR staff made 381 trips to nearly 800 stocking sites this year. If you want to learn more, you can tour the hatchery in Mattawan.