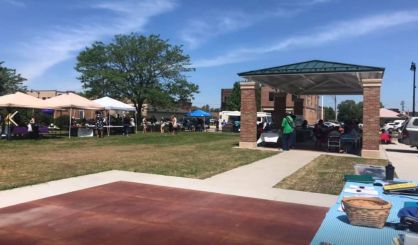 Planning is still underway for the Benton Harbor Farmers Market this year. The Berrien County Board of Health this week accepted a $5,000 grant from the Spectrum Health Lakeland Community Health Endowment to run the market this summer. Berrien County Health Department spokesperson Gillian Conrad told the board the market is important to the health of Benton Harbor residents.
"Right now we are still in the midst of planning for exactly how the market will look in this new normal that we are experiencing in COVID-19 times," Conrad said. "We're suspecting that there will be some additional measures put in place with social distancing, some hand hygiene happening down there as well."
Conrad said given the importance of the market when it comes to helping many residents get fresh fruit and vegetables, they want to keep it going. She also noted there will be an expansion this year of the Double Up Food Bucks program, which enables those on food assistance to double their money when buying healthy items.