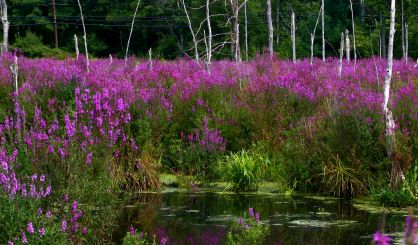 By now, we've all heard about the threat posed to the Great Lakes by the Asian carp. But, state Senator John Proos says as we approach Aquatic Invasive Species Awareness Week, there are other species already here that are big problems such as purple loosestrife.
"It destroys habitats and native plants that animals use for shelter," says Proos. "It's a significant concern. It's just one that we want to be cautious about in your neighborhood or meadows or fields."
Proos says Fabius Township in St. Joseph County is working with the Wetlands Protection Advisory Committee to get rid of it.
"What they're using is a small beetle imported from Europe. While that seems like another invasive species, that beetle only eats purple loosestrife, which keeps the plant from over-populating."
Aquatic Invasive Species Awareness Week runs July 3-9.