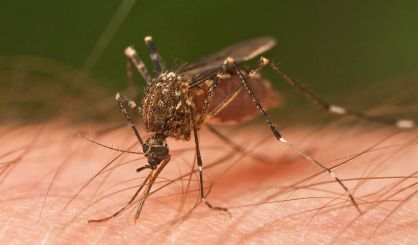 It's the earliest detection of West Nile virus in Michigan in years. It's been detected in Saginaw County, with the Department of Health and Human Services saying testing confirmed the virus in mid-June. Spokeswoman Angela Minicuci advises precautions.
"We recommend people wear an insect repellant that contains a product like DEET," says Minicuci. "We also recommend you make sure your doors and window screens don't have any holes in them and they're in good shape."
Last year, West Nile was blamed for two deaths in Michigan, and an untold number of illnesses.