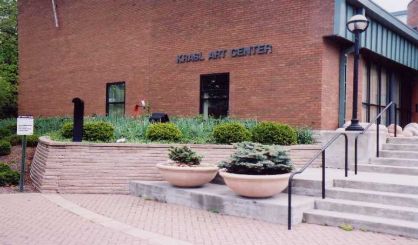 It's almost time for the Krasl Art Fair on the Bluff in downtown St. Joseph. Krasl Marketing Director Breeze Ettl says the 55th annual event is set for this weekend and is expected to attract more than 50,000 people to the area. They'll be able to browse and purchase the work of 200 artists along the bluff.
"We have jewelers, we have ceramic artists, painters, sculptors, glass artists, and that's the whole point, to come and take a look at what's available," Ettle told WSJM.
The artists come from all over the country. The art fair itself will be Saturday from 10 a.m. to 6 p.m., and Sunday from 10 a.m. to 5 p.m. Shuttles will carry people from St. Joseph High School and Kelly's Bowl down to the bluff, so there will be plenty of parking available.