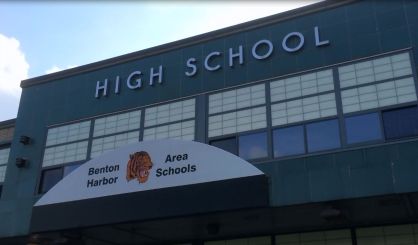 With the new school year starting next week, Benton Harbor Area Schools is reaching out to the community to ask for a little help in preparing its buildings. Curriculum Director Patricia Robinson says many teachers had to move to new buildings over the summer, and they're hoping volunteers will come out this week to help them clear some of the clutter.
"Much of it is just consumable things," Robinson told WSJM News. "Papers that teachers have kept over a period of time, and there's boxes that need to be broken down, and there may even have to be some furniture moved around, so we may need help with that, as well."
This Wednesday, volunteers will be welcomed at the high school at 8 a.m. to begin clean-up work. They'll be broken up into groups and sent to different district buildings. You can also show up to volunteer at 4 p.m.