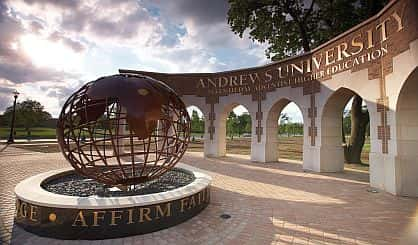 A new list of colleges considered "dangerous" for LGBTQ students includes two in Michigan. LGBTQ advocacy organization Campus Pride released its "Shame List" on Monday, which features 102 schools that the organization alleges openly discriminate against LGBTQ youth in policies, programs and practices.
Andrews University and Spring Arbor University are among those named for what executive director of Campus Equality Shane Windmeyer called harmful, religion-based bigotry.
"It's not necessarily about just physical harassment or physical acts of discrimination; it's also about the mental anguish of somebody who is told that they don't have the human dignity or worth because they're LGBT, especially under the guise of religion," he said.
Andrews University is run by the Seventh-Day Adventist Church, and the list claims it has a history of anti-LGBT policies and practices. Free Methodist-affiliated Spring Arbor University made the rankings for receiving Title Nine exemptions that could allow it to freely and openly discriminate against LGBTQ youth. Spring Arbor said the exemption was needed so it could maintain current policies and practices, and claimed the school would be welcoming but not affirming.
Windmeyer said all families and young people have a right to know if a campus climate could be hostile toward LGBTQ students. But he pointed out that while two Michigan schools made the "Shame List," many others did not.
"That's the larger story, 'The campuses that are religious-based in our state, why have they not applied for a Title IX exception?' What you'll find is that there's other religious viewpoints out there beyond ones of exclusion and ones that harm LGBT young people," he added.
Campus Pride also recently released its 2016 "Best of the Best" Top 30 list of LGBTQ-friendly colleges and universities. No Michigan schools made the rankings.