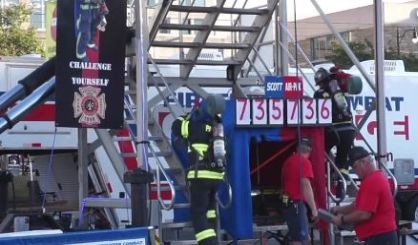 Firefighters for the Palisades nuclear power plant are back home after spending last week competing in the Scott World Firefighter Combat Challenge in Alabama. Fire Brigade Marshal Bill Gruppen tells WSJM News the team took part in what ESPN has called the toughest two minutes in sports. It helps them stay on their toes.
"The challenge is for firefighters to participate," Gruppen said. "It encourages them to stay healthy and fit to do the job that we're required to do."
Gruppen says firefighters from 12 countries took part in the competition, wearing full fire gear, climbing a 5-story tower, hoisting hoses all over the place, and rescuing a 175-pound dummy. He hasn't yet gotten the results to know when his team placed.