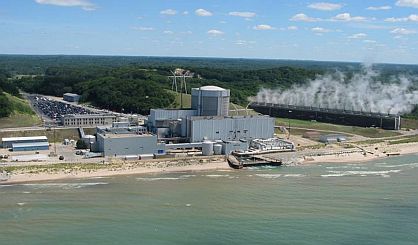 The Palisades nuclear power plant is holding another open house event next week. It'll be at the Palisades office in Benton Harbor on Wednesday. Palisades spokesperson Val Gent tells WSJM News the gatherings are all about transparency.
"For the past number of years, Palisades has hosted three public open houses for the public to have an opportunity to learn about nuclear power, and to speak with subject matter experts about operations."
Next week's open house will focus on the plant's water storage tank and what was learned during its 2013 repair. Palisades staff will be on hand to answer any questions you might have. The open house will be from 5 to 7 p.m. next Wednesday.