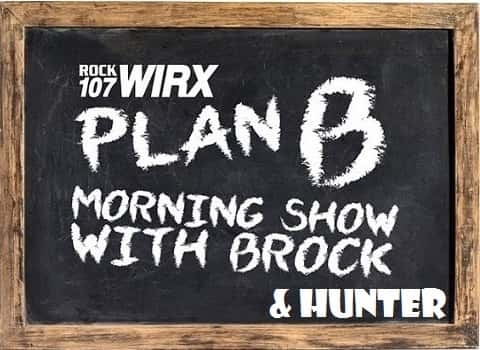 ROCK NEWS with HUNTER:
VIRAL VIDEO:
Impressionist Jim Meskimen recites "The Night Before Christmas" in the voices of 27 different celebrities.  This is great!
MORNING DUMP:
TOPIC OF THE DAY:
Brock & Hunter talk about their first time with booze…neither ended well…
WHAT THE F**K of the DAY:
STAND UP FOR A MINUTE:
DUMB VOCABULARY:
MINI-VANNED
DEF:  When a chick sleeps with 8 guys at once.
EX:  I just found out my chick got mini-vanned once in college…
Podcast: Play in new window | Download | Embed
Subscribe: Apple Podcasts | Android | Email | Google Podcasts | Stitcher | TuneIn | RSS | More