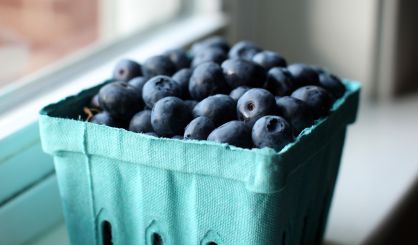 This winter's unusually warm weather is starting to affect southwest Michigan crops. Mark Longstroth, a fruit educator with MSU Extension, tells WSJM News some crops are starting to sprout buds.
"I was out looking at blueberries today, and it looked to me like those buds are starting to move," Longstroth said. "So, they're responding to the warm weather. That doesn't mean that they'll be hurt by temperatures below freezing. Right now, I think they take temperatures down to ten degrees without any problem at all."
Longstroth says he doesn't expect it to get that cold for the rest of the year, but there's no way to be sure it won't. He notes some buds, if they start to open, will be vulnerable to temperatures of around 18 or less. He's just hoping March isn't too cold or too hot.