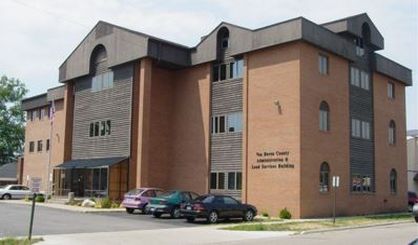 Public tours of the courthouse and jail in Van Buren County are being offered over the next couple of months. Court Administrator Frank Hardester tells WSJM News they're doing them to show people why the county is asking voters to approve a $30 million millage this May for new improvements.
"We have significant concerns as it relates to safety, security for those that are working within our facility, but also with those that visit our facility," Hardester said.
Hardester says if you come out to one of the jail and court tours, you'll be able to see what they're talking about. He tells us the layout of the complex is not ideal to keep the public or employees safe. Below is the tour schedule.
February 23, 2017
• 10:00 a.m.
• 1:30 p.m.
March 30, 2017
• 10:00 a.m.
• 1:30 p.m.
April 27, 2017
• 10:00 a.m.
• 1:30 p.m.
The tours all begin at the front entrance of the courthouse.