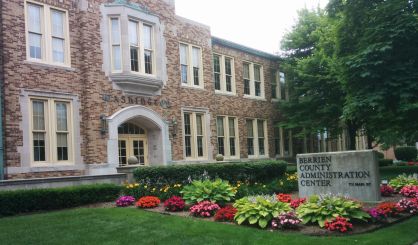 Berrien County Treasurer Bret Witkowski is holding another meeting this weekend for residents who are behind on their property taxes to come and speak with him about getting on a payment plan. Witkowski tells us he'd rather someone pay off their delinquent taxes little by little than have their property foreclosed.
"Right now, we're at about 623 property owners who are in payment plans," Witkowski said. "It's difficutl at times for people to come up with all of the money at once. We understand that. Our goal is to collect the funds on the properties, and this is one way that we fell we can help people get there."
The deadline to pay this year's taxes will be March 31, and Witkowski wants to get delinquent taxpayers on a plan by the end of this month. This Saturday's meeting will be at the Benton Harbor Public Library from 11 a.m. to 3 p.m. It's free and anyone can show up. Witkowski has held similar meetings recently in Coloma and Niles.