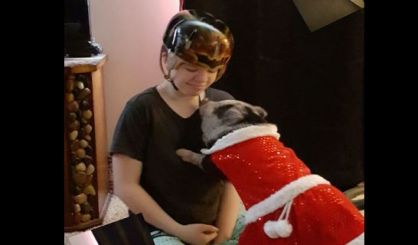 15-year-old Abigail Kopf continues her recovery from last year's shooting spree in Kalamazoo. Abigail was shot in the head in the rampage that ultimately killed six, and has since then undergone two surgeries to replace part of her skull. Her father, Gene Kopf, tells Michigan News Network the ordeal has been hard on the whole family.
"For a while there, we weren't home there for several months while we were at the hospital with her, so her sister was with other relatives," Kopf said.
Abigail's second surgery was just last week, and the prognosis remains uncertain. Meanwhile, we're still waiting for a trial date to be announced for the man accused of the February 20 shooting spree that killed six.