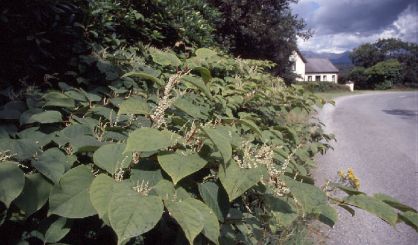 Another symposium on Japanese knotweed is planned for St. Joseph next month. The Van Buren Conservation District's Eleanor Serocki tells WSJM News this is the second such meeting they've held to educate the public about the invasive plant. The first one was a big success.
"We had over 100 participants, and we got a lot of feedback that there were still questions in the community, and we know there are topics we wanted to cover that we weren't able to before," Serocki said.
Serocki says everyone needs to know how to spot the destructive plant, and they're meeting to talk about just that.
"To talk about what knotweed is, how to identify it on your property or in your community, and also what to do once you find it," Serocki said.
The conservation district will have the same experts on hand for next month's meeting as they did for the first one. It's free, and an all-day affair to be held at the Heritage Museum and Cultural Center on March 21. You can register at VanBurenCD.org.