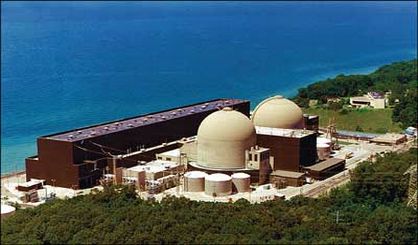 Everything's back to normal at the Cook nuclear power plant in Bridgman after a computer system failed early Thursday. Spokesperson Bill Schalk tells WSJM News they had to issue a notice to authorities when the failure occurred.
"There was a computer that runs a control room alarm system and that failed, which put us into what's called an 'Unusual Event,' which is the lowest of the four emergency classifications," Schalk said.
The two units at Cook remained at full power throughout the incident. The Unusual Event was declared at 3:10 a.m. and the emergency plan was exited at 8:17 a.m. Schalk says they just had get the computer back online.