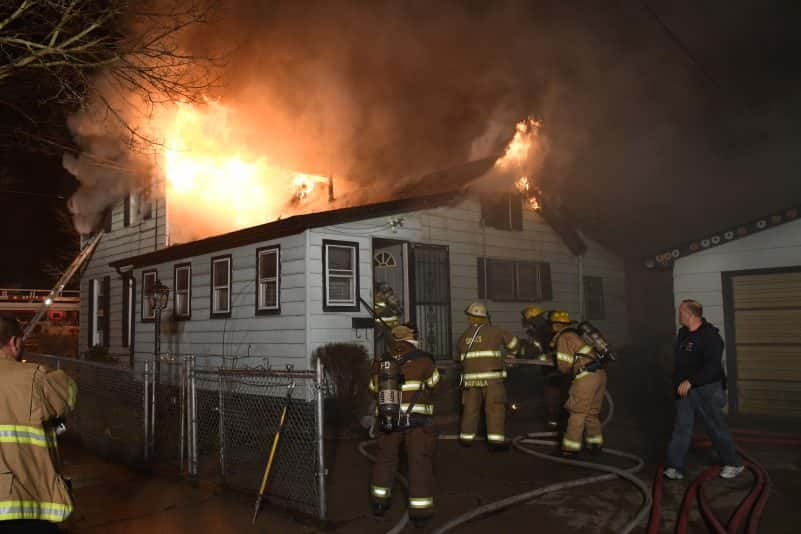 A complete loss, that's the description of the scene of a house fire in the 400 Block of Maple in South Haven last night. Captain Owen Ridley with the South Haven Fire Department says there were not injuries. 
"Unfortunately, it appears the structure and contents are a total loss. Everyone was able to make it out and there were no pets in the home, which is good. Heavy fire to the structure and the content."
Ridley says due to how quickly the fire advanced, they requested mutual aid from the Bangor and Covert Fire Departments. They cleared the scene just before 3:00 this morning. The cause remains under investigation.
*Photo courtesy of South Haven Area Emergency Services*