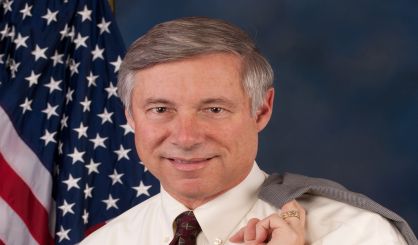 A government shutdown could be looming. That's according to Congressman Fred Upton, who tells WSJM News lawmakers in Washington need to approve a continuing budget resolution by the end of April to keep federal programs running. House and Senate leaders are racing on a deal.
"I'd like to think that the wheels will start turning shortly," Upton said. "The last thing we want is a government shutdown, and without action, there's a government shutdown. So, we need to work on this and those on the appropriations committee, in particular, in both the House and the Senate need to get their act together."
Upton says if the continuing resolution is approved on time, it would cover federal operations through the end of September. Some Democratic votes may be needed by Republicans to get the resolution passed due to some conservative objections to bundling such a large spending package into just one bill.