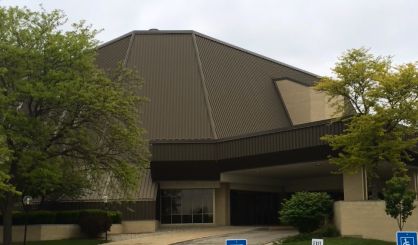 Set for Saturday at the Lake Michigan College Mendel Center is the first annual Fandom Fest. It's an event for geeks, kind of like Comic Con, organized by seven local libraries. Bridgman Public Library Director Gretchen Evans tells WSJM News they thought of it at a recent meeting while discussing a similar program done in Kalamazoo.
"We belong to a library co-cop," Evans said. "All of the libraries in Berrien County actually belong to a group and we meet regularly, and that's when it came up. Somebody from Dowagiac sent an e-mail saying, 'Hey, doesn't anybody want to do this?' and we all agreed, we started meeting, and it just grew from there."
The Fandom Fest will feature talks on Harry Potter, a larping demonstration, a cosplay contest, a maker's space, and a gaming space, among other things. If you're an anime or comics fan, you'll also find things to do. Evens says they're hoping for a great turnout to make it an annual convention for geeks in southwest Michigan. Fandom Fest is happening from 11 a.m. to 5 p.m. and it's free to get in.