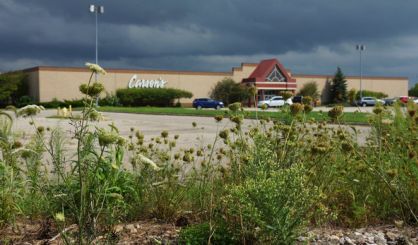 The owners of the Orchards Mall have bought themselves another year. The 2014 property taxes on the mall in Benton Township were due on Friday, and Berrien County Treasurer Bret Witkowski tells us they paid them. His office received a check for a little more than $141,000. Witkowski tells us the mall has paid for 2014, but still owes its 2015 and 2016 taxes. Still, the mall won't be foreclosed this year.
"Tax foreclosures only can occur one time of year, and that would be March 31 at midnight," Witkowski said. "So, they have now, to pay the 2015 taxes, until March 31 . 2018 to pay those."
Witkowski says, under state law, someone has to be behind on their property taxes three years before they're foreclosed. The owners of the Orchards Mall still owe about $392,000 for 2015 and 2016. If they had not paid 2014's taxes by the end of Friday, Witkowski would have foreclosed the property. His office had already made preparations to look for a new buyer if that were to happen.