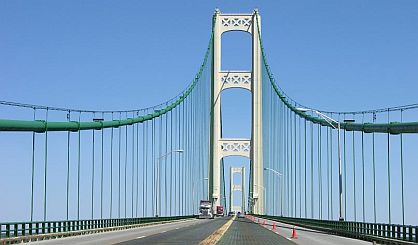 For the first time in 60 years the Mackinaw Bridge will get a make-over. James Lake, spokesperson for the Bridge Authority, says one of the iconic ivory towers will be stripped down to bare metal to remove the lead-based paint and then re-painted.
"They are going to build an enclosure. They will have a containment system so they can capture 100% of the old paint. They're going to test it and ship it to an appropriate landfill because it is lead-based paint"
Lake says the new paint is zinc-based and expected to last at least 35 years with periodic maintenance. He says the project is required to be completed by December of next year.