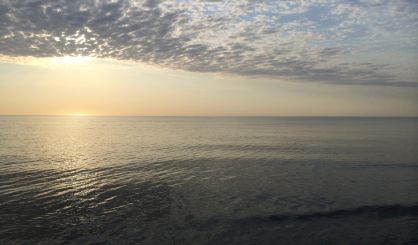 A couple of Michigan cities are in the running for the title of USA Today's Best Small Midwestern Town. We've told you Saugatuck is one of them, but let's not forget Charlevoix. The town way up along the Lake Michigan coast north of Traverse City is known for its scenic views of the water, says Amanda Wilkin, with the Convention and Visitors Bureau of Charlevoix.
"It's a beautiful clean, crisp, blue water," Wilkin said. "It's just absolutely gorgeous. That's one of the reasons people come up in the summer, is for water."
Wilkin wants everyone to vote early and often for her town. Or, you could vote for Saugatuck. You can vote either way right here.