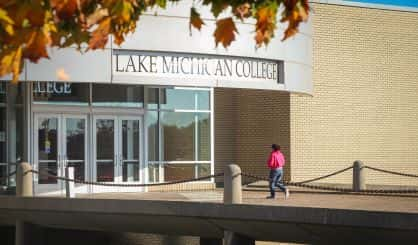 The new president at Lake Michigan College will start on April 10. That's according to LMC Board of Trustees Chair Dr. Michael Lindley. He tells us Dr. Trevor Kubatzke, who's coming to southwest Michigan from Milwaukee Area Technical College, has already moved to buy a house in the area. Lindley says Kubatzke is a good fit and has experience with a lot of the things LMC is doing.
"We're moving into guided pathways, and he's had some experience with guided pathways," Lindley said. "He's had experience with CTE, he is a community college graduate, and he connected with people as we went through the interviews."
Dr. Bob Harrison's last meeting as the college president was this past week. Harrison will stay on to help Kubatzke get settled in, but eventually step down for good in early June. He told us he plans to spend time with family, maybe take a road trip, and then settle down.