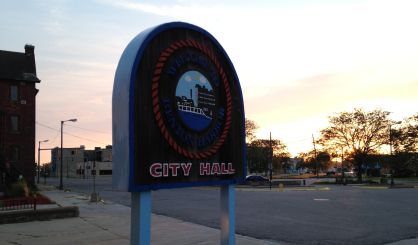 A list of goals for the city manager this year has been approved by Benton Harbor City Commissioners. On Monday night, they identified the most pressing priorities as potholes, the sewer and drain lines, and dead trees. They want an immediate plan for dealing with those problems. Mayor Marcus Muhammad told WSJM News he aims for 2017 to be a year of action.
"This, as a city council, gives us an opportunity to have our hand on the community and also the community areas that need to be addressed right now," Muhammad said.
Other goals commissioners have laid out for the city manager include coming up with a plan for a recycling program, hiring more department of public works employees, and finding a finance director. Mayor Muhammad says some matters, like the dead trees and potholes are a public safety concern. Commissioners agreed they want citizens to see quick progress.