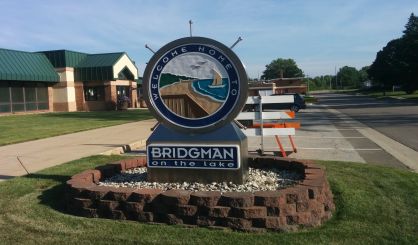 A push is being made to get a hotel for the Bridgman area. Calli Berg, with the Greater Bridgman Area Chamber of Commerce, tells WSJM News they've conducted a study and found the area could support a hotel with up to 85 rooms. Not only could tourists use it, but the Cook plant would be well-served, as it routinely brings in thousands of contractors. Berg is now hoping to court developers.
"At this point, I'm trying to get the news out to as many potential developers, investors, land owners, and other stake holders to try to build up sufficient interest to help facilitate partnerships between landowners and developers and different hotel brands," Berg said.
Cook plant owner Indiana Michigan Power has written a letter of support for the hotel project. Berg tells us with Bridgman being so close to attractions like Warren Dunes State Park, Weko Beach, and breweries and wineries, a hotel makes good sense. She adds there's plenty of available land that's visible from I-94.