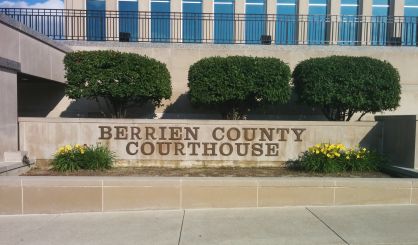 The Berrien County Prosecutor's office is raising awareness this week about the needs of crime victims and all of the organizations that work to help them. Victim Services Coordinator Carolyn Groen tells WSJM News serving those who are directly hurt by crime is a major part of the court system's job.
"We are trying to help victims in their healing process, and work through the best way they can work through the criminal justice system to help them know what their rights are and understand how to be helped through that process," Groen said.
The county employs two victim advocates who work to make sure crime victims know how they can be helped, whether it be through counseling or restitution. Groen says crime victims will be honored at a Thursday vigil at the courthouse in St. Joseph. It will start at 5:30 p.m. and run to 6:15. Prosecutor Mike Sepic will dedicate a plaque in honor of victims to be displayed in a flower bed on the front lawn.