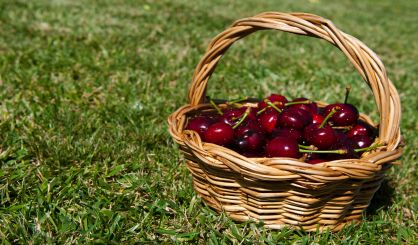 Coming up soon is the 44th annual Tree-Mendus Fruit Farm's International Cherry Pit Spitting competition. The event allows anyone to come and test their mettle at the art of spitting a cherry pit, says the farm's Monica Teichman. She tells WSJM News you'd be surprised at how far some cherries can go.
"The average is anywhere, even for little kids around 10 years old, usually they can spit anywhere from 25, 35, 40 feet," Teichman said. "That's a good spit there."
Last year's champion was the pit spitting world record holder, Brian "Young Gun" Krause. The pit spitting competition attracts people from all over to the farm in Eau Claire each year. This year's is set for Saturday, July 1. They'll have all sorts of activities for the family going on all day.