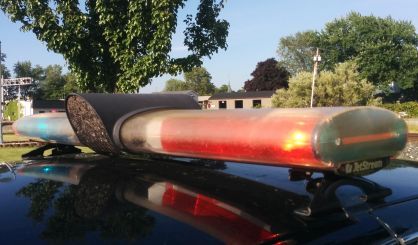 The Berrien County Sheriff's Department will soon be testing some body cameras. Sheriff Paul Bailey tells WSJM News they're getting five body cams to be tested in different locations. He's been thinking about getting the cams for about three years now, and tells us the technology is now good enough.
"We want to test them first," Bailey said. "So, we'll be testing them for the next 180 days, and then I will be putting it in my budget coming up here very soon to the county commissioners to budget for the road patrol, the enforcement division, and the jail."
Bailey tells us deputies would like to have body cameras, as they can prove exactly what happened in a situation when there's differing stories. He notes they currently have cameras in all of the patrol cars. When all is said and done, the sheriff's departments will need about 75 body cams. Bailey's been working with the county commission to make sure the roughly $80,000 they'll need is available.