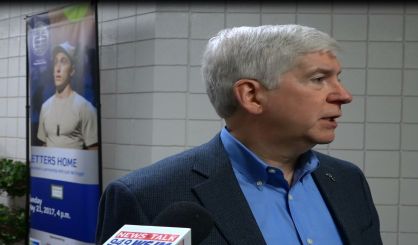 You can count Governor Rick Snyder as among the supporters of a plan to give a big tax incentive to companies that create a large number of jobs in Michigan. The Good Jobs for Michigan plan would allow employers to capture a portion of the income taxes their new employees pay if the employer has created at least 250 jobs that pay the regional average. Snyder thinks such an incentive could create a whole lot of opportunities.
"We're looking at opportunities now that could be 3,000 to 5,000 jobs," Snyder said.
Snyder tells WKZO News such a plan would be another tool for Michigan to attract large employers. The Good Jobs for Michigan plan stalled in a state House committee before lawmakers went on break.