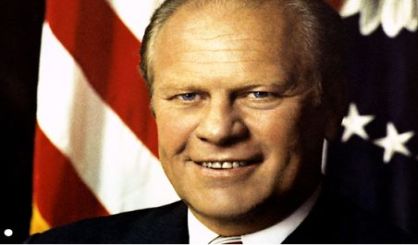 Events started Thursday in Grand Rapids to commemorate the 104th birthday of President Gerald Ford. Gerald R. Ford Presidential Foundation Executive Director Joe Calvaruso told Michigan News Network Ford's work as president is unfortunately overlooked by many.
"He certainly took on a lot of challenges with inflation and Watergate, getting that situation," Calvaruso said. "He was the right person at the right time to deal with the issues that we had to deal with."
Ambassador Carla Hills spoke at Thursday's event, as she was President Ford's HUD secretary. The annual wreath laying ceremony will take place Friday morning.