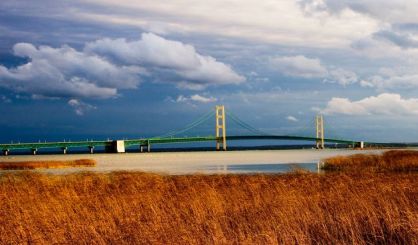 There will be some differences at this year's Mackinac Bridge Walk. Bob Sweeney, with the Mackinac Bridge Authority, tells WSJM News a meeting was held this week for organizers to lay out the security changes planned for the Labor Day event. He tells us the bridge will be closed to traffic as walkers make the five mile trip.
"We'll close the bridge at 6:30 a.m. to all travelling vehicles," Sweeney said. "The only vehicles that will be allowed to drive across the bridge from 6:30 until noon are event vehicles, which include event buses and also emergency vehicles."
Sweeney tells us traffic will open back up on the bridge at noon. Also, the walk is being shortened a little. The last walkers will be allowed on at 10 a.m. The changes were made for security reasons. This year's Mackinac Bridge Walk will be the 60th, and Sweeney expects as many as 60,000 people.