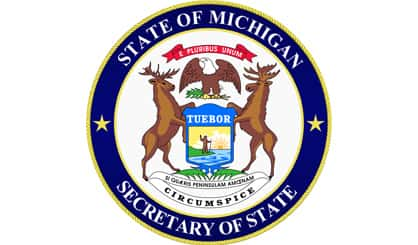 Coming soon to the Bangor branch of the Van Buren District Library will be the Michigan Secretary of State's Mobile Branch Office. Secretary of State spokesperson Laura Lehman tells WSJM News the mobile office gives you a chance to do whatever business you need to in any location.
"The Secretary of State Mobile Office is like a brick and mortar office, only mobile," Lehman said. "It gives us an opportunity to visit communities, at fairs, at voter registration events to offer all of our services to customers so they don't have to travel quite as far to a brick and mortar office."
The mobile branch office has been to Bangor three times before, and Lehman says it'll be there again on Friday, July 28 from 10 a.m. to 3 p.m. Anyone who wants to check it out can do so.