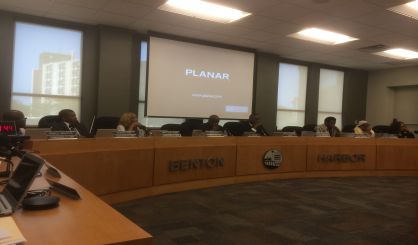 The city of Benton Harbor will ask voters in November to approve a local income tax to help pay for infrastructure repairs. At a Monday meeting, the vote was nearly unanimous to pursue a 1% city income tax from residents, and a 0.5% tax of the income non-residents earn in the city. Mayor Marcus Muhammad tells WSJM News the need is obvious.
"The city really is facing a crossroads in terms of how it's going to maintain its streets, maintains its sidewalks, alleys, infrastructures, as well as to address emergencies," Muhammad said.
The city pursued a similar tax in 2013, and it failed, although Muhammad tells us the vote was close. He says the task now is to educate voters on the need to fix crumbling infrastructure. The tax would generate an estimated $2 million per year, and a nine member panel of businesses, residents, non-profits, and others, including the mayor, would oversee it. City leaders say recent tax tribunal decisions have led to a shortfall, putting the community in fiscal danger. State law allows cities to implement local income taxes.